SEQ 14 : EXT. DESERT
Alex ben and frank, take a deep breath, and exhale, looking at the combo with their eyes wides open.
Alex
(sitting down)
yeah, I really don't know guys.
Frank
yeah, thank you Anna, that was really really good. I think we need to think a little bit.
Anna Turn around, and puts the gun to her head, She's tired of them.
Frank
OK, I'm thinking of a thing here. Maybe...maybe the camera should also move. You know what I mean ?
Alex
Not really no.
Ben and Alex looks at Frank not understanding.
​
Frank
(standing up from his chair)
Alright, let's try.
(to someone out of frame)
Let's take the camera off the tripod, put it on the steadycam. I think I know what we need. This might be our film.
Alex and Ben look a bit confused.
Frank
(In the back)
You'll see.
Frank, parle à un gars à gauche cadre,
Puis passe derrière les gars et s'en va vers droite cadre ( ou vers le fond droite)
Peut-être rajouter un plan ici ?
SEQ 15 : EXT. DESERT
Anna is walking, confident, on slow motion with music. The gun in her hand. The camera starts on the gun, turns around her and finish on her face. She's got blood on her face, maybe crying.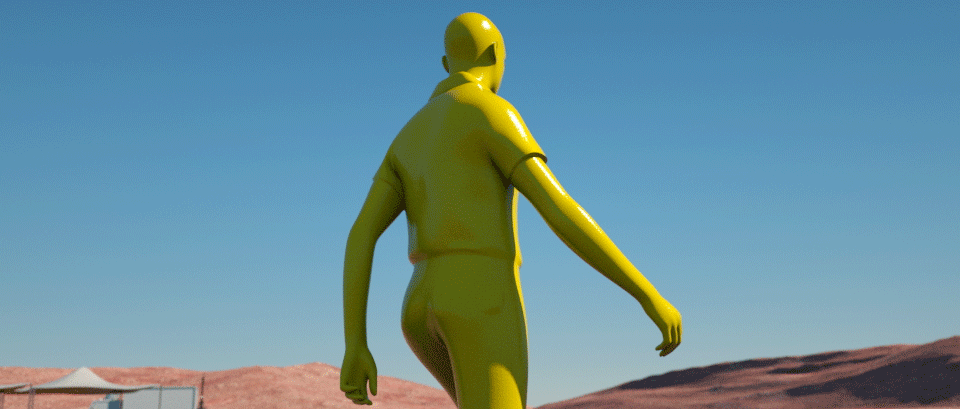 SEQ 16 : EXT. DESERT
The music stops.
Alex and Ben are watching the combo.
Ben
(standing up)
Waow, ok now that's a movie
Alex
(standing up, a bit hypnotized)
That is so much better
​
Peut-être plus de profile
et plus proche d'Alex
​
Les 2 sortent de leurs dossiers de chaise
​
​
Ben
It's like Day and night.
​
Alex
(screaming to frank and showing him to come back)
Frank, it's ok, come back here. Come back.
(to someone else)
Can we have a playback here ?
​
Trav avant qui nous amène vers l'écran.
​
​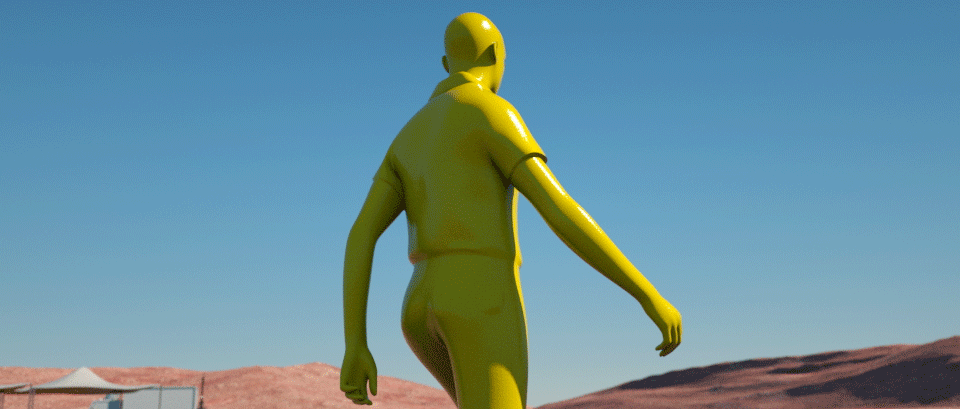 SEQ 17 : EXT. DESERT
Frank comes back.
Alex and Ben are sitting down in their chairs watching the shot over and over again.
Frank
(out of breath, taking off the steady-cam out)
So, what do you think ? Amazing huh ? I think we're reeeeeally close to something here, no ?
​
Ben
Waow, Frank, just waow.
Frank s'assoie sur la fin de sa réplique.
Alex
(still looking at the screen)
It is very cool, So much better than before. But... OK...honestly...frankly...truly... I don't know.... It's just the more I watch it, the more I feel like there is still something missing.
Stead
​
Peut-être problème de raccord avec la plan précédent ici.
​
​
Ben
You think ? I love it. I mean...I guess I know what you mean though, but it's gorgeous.
Peut-être plus près de BEN
Alex
Yeah, I don't know what it is though, it's deeper
Ok, maybe....maybe it's because of the way....
​
Anna
(A bit further, but closer than before)
You guys need a script.
The 3 guys look at her, confused.
Alex
(To Anna)
Sorry ?
Anna
You guys need a script.
The 3 guys are still confused.
They stand up here at the end of the shot.
​
​
Peut-être essayer un plan ou elle tire sur Alex
en passant. Et cutter sur la plan final avec moi.
Alex
(To Ben)
A script ?
Ben is just doing a face, thinking.
Alex looks at Frank,
Frank shows that he has no idea.
​
A voice is heard in the back
​
director:
Cuuuuut
Quand on entend la voix, les gars se retournent
The camera pan, we discover a film crew, with a camera filming the guys. The director comes to talk to the guys.
Director:
(a tinny bit angry)
Yeah I think you guys do need a script.
Ben, Alex and Frank are very surprised to see this other film crew.
Frank
Who the fuck are you ?
alex
What the hell ?
Director:
(giving them a script)
Learn your lines boys, please.
Frank
(turns back to Alex and Ben)
Who's that ?
Ben and Alex have no idea. A make up artist comes in and powder Alex, that has no idea what is going on.
​
alex
Hold on, hold on, hold on, are you guys filming us ?
Caméra épaule pour la première fois.
Make-up artist

et réal entre dans le champs.
​
On fait aussi des valeurs plus proches sur les visages des gars.
​
Director:
(annoyed, pointing at the actual camera filming)
What ? No, these guys are filming you.
SEQ 19 : EXT. DESERT
We can see a director chair with written director in the back. Sitting on it is another director and his producer next to him.
They're watching the whole thing.
NEW Director:
(to his producer)
See, I told you I could make a movie with just a girl and a gun.
Producer:
Hmmm, not sure about the end though.
Peut-être en français dans le texte.
​
​
​
FIN ALTERNATIVE,
Anna tire sur Alex
​
Après le trav, la caméra va vers le droite cadre, puis panote sur le prod (donc anna passe devant la caméra)